Nios Exam fees 2022-2023 Notice for classes 10th and 12th Public exam in April/May 2023
Nios exam fees 2022-2023 – The next Public exam of the Nios board for the 10th Class, the secondary courses, and 12th Class, the senior secondary Courses, will start in April/May 2023. Students enrolled for Nios stream one block 1 Should now register for the Public exam by depositing the Nios exam fees. Here the students can apply for Public exams in all subjects if they are Prepared well for the exam. Otherwise, they can register for the subjects of their choice. 
Students who passed the Class 10th exam in 2022 and applied for Nios 12th Class are eligible to apply for a maximum of four subjects only. 
Students who appeared in Nios board exams but were Unsuccessful can also apply for Nios public exams in failed subjects. Also, if they want to improve their score in other passed subjects, then they can register for the public exam in these passed subjects also. 
Important dates and last date of submission of Nios exam fees for April/May 2023 public exams
Students can check the Important dates for exam fees last date of exam fees for the April 2023 Public exam in the table given below.
| | | |
| --- | --- | --- |
| 1. | Nios exam fees for April/May public exam starts from 01/12/2022 to 10/01/2023 without late fees. | All Students of class 10th 12th Enrolled in 2022 for Nios stream 1 block 1 and unsuccessful students of Previous exam can apply. |
| 2. | From 26/12/2022 to 10/01/2023 without late fees | All Students appeared in public exam of October 2022 can pay fees after the result. |
| 3. | From 11/01/2023 to 17/01/2023 with late fee | For all students eligible for Public exam with a late fee of Rs 100/ per subject |
| 4. | From 18/01/2023 to 25/01/2023 with consolidated late fees | For all the students eligible for public exam with a consolidated fee of Rs 1500/ |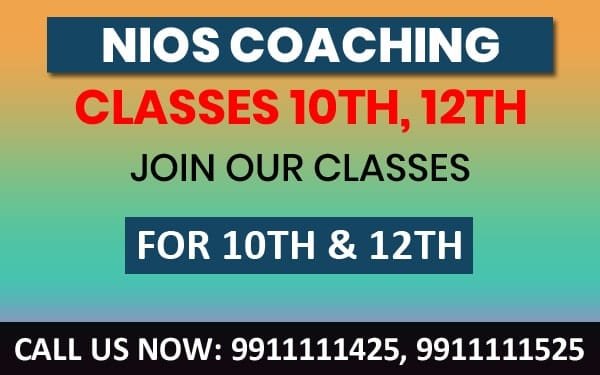 Students enrolled for Nios admission for April 2023 public exams must check this notice carefully and submit the exam fees on time to avoid late fees so they may not miss the public exams. After Nios Admission fees, students have to pay the exam fees also.
Students can also check the notice about Nios admission Stream 1 block 2 for Public exam in October 2023.