CBSE 10th, 12th failed students 2023 – Options to pass 10th, 12th in 2023
CBSE 10th 12th fail students – If you are a student appeared in class 10th or 12th exam from CBSE board and failed and looking for options to pass your class 10th and 12th, It is never too late for you to start your academic years anew. Contact KSC Open School to know how you can still turn around the time and appear for your 10th and 12th examination even if you did not pass the 10th 12th CBSE BOARD EXAM.
Myriad Of Options Available For CBSE 10th And 12th Fail Students in 2023.
CBSE 10th 12th fail students – The academic doors do not close on you just because you could not pass your 10th and 12th Board exams the first time, if you want to pass the exams without wasting a year that is within the same year when you failed then you can appear for the exams through NIOS ON DEMAND EXAM SYSTEM.
The best part about the NIOS on Demand system is that it offers the facility of Transfer of Credits or TOC under which if you have passed one or two subjects in your previous board exam than the marks of pass subjects are transferred and you have to appear only in fail subjects.
Another benefit of this system is that if feel it difficult to study the failed subjects again the passing marks that you scored in your Board Exams can be transferred to the exams that you are about to take.
If you want to have some time to prepare for examination then there is the NIOS STREAM-2 PUBIC EXAM forum that allows you to retake the Board Exams in the months of September-October of the coming year.
Appearing for exams through CBSE Board
If you want to retake your 10th and 12th Board exams through CBSE Board then CBSE Private Admissions will prove to be the right option for you. You will be able to appear for the examination the next year.
CBSE 10th 12th fail students – How does Kapoor Study Circle help the students in need?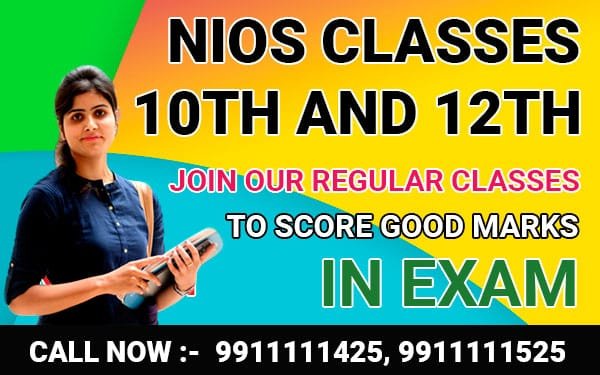 Kapoor Study Circle assists the students in discovering their life without being judged on the fail academic attempts. Just fill out the application form for the exam that you want to appear and, we will take care of the rest. The assistance that they provide includes CBSE Classes and Nios Classes with:
Informative study materials and notes.
Experienced teachers for guidance.
The Reminder of important academic dates.
Why do students fail in Board exams of 10th and 12th from CBSE Board?
There are many reasons why the students are not able to give 10th and 12th exams from CBSE Board their best shot. Some of them are:
Irregular attendance in school.
Distraction from studies.
Bad health.
Inability to understand the taught course.
The reasons behind the failure of students to score well in their Board exams can be many, but that does not mean that they cannot get a second chance.
Reach us at 9911111425 or 9811132534 or visit the center and discard your academic worries!